GN1 Intercooler 'Super Extreme' Front Mount
back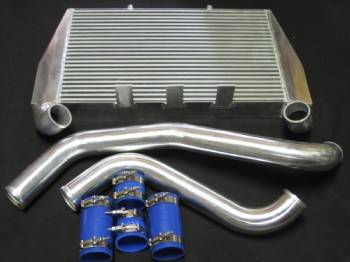 This is a GN1Performance "SUPER EXTREME FRONT MOUNT INTERCOOLER" for a 1986 or 1987 Buick Grand National, T Type, Turbo T, or GNX 3.8 liter turbo V6.

This SUPER EXTREME model is a custom hand built aluminum front mount intercooler that has a bar and plate core .This intercooler comes complete with all the aluminum pipes and hardware needed to put on your car today!

The dimensions of this intercoolers core are 27x17x3.5 Tube sizes are all 3 inches in diameter and are mandrel bent aluminum pipes.

* Please specify when purchasing what size throttle body and what size your turbo outlet is so we can provide you with the correct hoses.
"GN1 Intercooler 'Super Extreme' Front Mount" is listed in these Categories...